Veneers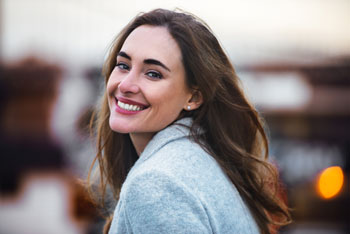 Dental veneers create beautiful teeth and are the essence of cosmetic dentistry. Veneers as the most predictable way to get perfect looking teeth and completely make over your smile. Natural teeth may in fact be otherwise healthy, though do not always look perfect in shape, colour, alignment or size. A veneer is an extremely natural looking thin shell-like piece of porcelain that is designed and constructed to permanently cover the front surface of your natural teeth, hiding defects and perfecting the appearance of visible teeth.
In most cases, this procedure allows for minimal and conservative reduction of tooth structure. Conserving as much enamel as possible is paramount and integral to the bonding process, Dr Chris Lauf (Dentist) will only recontour the enamel to an amount that is necessary to achieve the most natural appearance. This cosmetic technique ensures that your dental veneers won't appear thick, bulky or unnatural.
Candidacy for Porcelain Veneers
Cosmetic dentistry will make dramatic changes to your overall appearance and beautify your smile. At Smile Central in Aspley, Dr Chris Lauf will assess the condition of your natural teeth and discuss the particular aspects that concern you. In all cases, the first step is to embark on a very detailed planning phase to essentially redesign the shape, colour and size of each tooth one by one to create new teeth that will strengthen and form your ideal smile. Before proceeding with the actual procedure, we will conduct a digital "Smile Design" with imaging software so that you can see an artistic digital example of the final results so that you can visualise how different you will look before deciding to proceed.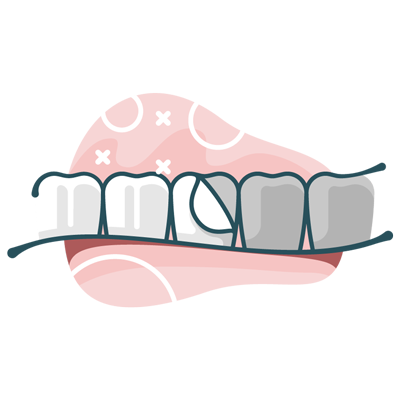 Veneers Treatment: First Steps
With any dental treatment, the general health and condition of your teeth and gums are always the priority. It is important to ensure that all of your teeth and gums are in good condition first. We assess each tooth initially for decay, cracks, orthodontic issues and gum disease. We recommend a regular check-up and professional clean prior to a consultation to ensure you are fully informed about any immediate dental needs you may have to consider before embarking on a cosmetic dentistry journey.
If we determine that your mouth is healthy and suitable for dental veneers, Dr Lauf will begin your smile design. The smile design phase is exactly just that! Digital images are created to show you how new, perfect teeth can look. A number of clinical records are initially required such as photographs, X-rays and 3D scans for Dr Lauf to start designing your new smile with digital imaging software. Through a series of consultations, he will carefully plan and evaluate the overall look and function of your new teeth before actually commencing the clinical procedure. This planning and design phase is essential to ensure your investment in cosmetic dentistry is going to deliver high quality, advanced care and longevity of aesthetically new teeth.
Generally, when Dr Lauf is placing porcelain veneers, he will dedicate the entire day to you and your appointment-focusing on precision quality, taking the utmost care and attention during preparation and placement. Whilst the procedure itself can be lengthy, rest assured there are breaks, as well as food and water available throughout your treatment.
Each tooth is individually prepared, digitally designed, fabricated and placed one by one. For major cases, Dr Chris Lauf will place temporary versions of your newly designed teeth for a week or two. This provides you with the opportunity to make minor adjustments to the style design or functional ability before the veneers are placed permanently.
Typically, multiple veneers are required to create the perfect smile. Based on individual teeth, most people generally need 6-10 dental veneers for the upper front teeth. If your lower teeth are also a concern, then a combination of 6-10 additional veneers and possibly crowns is likely required. For full mouth reconstruction of both upper and lower teeth, anywhere between 12-20 dental restorations may be needed.
After you have received your new smile makeover with dental veneers, it is important to keep them in good condition. Maintaining veneers is very similar to caring for your natural teeth, however, it does require meticulous brushing and daily flossing as well as professional scale and cleans by a dental hygienist on a bi-annual (six-monthly) basis. Our dental hygienist will teach you how to maintain and care for your new dental veneers shortly after initial placement.
How much do dental veneers cost?
Conceptually similar to elective medical cosmetic procedures, dental cosmetic procedures totally alter the form and function of your mouth, ultimately providing you with completely new teeth. Dental veneers are generally considered a cosmetic procedure and pricing is based on how many you require to achieve a desired look with optimal function. Creating each veneer is highly technical and requires advanced skills, application of technology and modern equipment. The entire process requires the dentist to dedicate several hours of planning, designing, fabricating, placing and perfecting how they each fit together side by side and in conjunction with your bite to provide you with a new and improved smile. Prices are reflective and costs structured on an amount per tooth.
To obtain a more precise estimate amount for dental veneers, please contact us to schedule a time for Dr Chris Lauf to conduct a FREE SMILE DESIGN assessment.
How long do porcelain veneers last?

On average, porcelain veneers last up to 7-10 years and can be extended further with good oral hygiene, specifically flossing and controlling harmful habits such as grinding. Regular visits to the hygienist to prevent these types of issues is a major factor in extending the life of your veneers. Porcelain veneers are durable but not invincible and can break if treated with disregard.
Complimentary Smile Assessment
Be sure to take advantage of our free smile design assessment for patients in Zillmere, Albany Creek. Contact us today to schedule.
CONTACT US »

Veneers Aspley, Serving Zillmere, Albany Creek, Wavell Heights, Carseldine, Chermside, Bridgeman Downs, Geebung, Alderley QLD | (07) 3263 1310