Laser Dentistry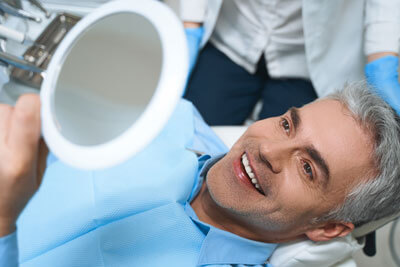 Laser Dentistry is changing the face of the dental world, providing pinpoint accuracy and eliminating the need for drilling and anaesthesia in the majority of cases. Lasers can be used on a number of soft and hard tissue procedures, including:
The removal of decay
Cavity preparation
Root canal treatment
Cosmetic dentistry procedures
Gum procedures
General dentistry treatments
Our laser treatment is used for fillings, gum treatments, cavity preparation, oral surgery, periodontal treatment and cosmetic dentistry. Laser dentistry is able to provide all of our patients regardless of age, with the highest level of comfort and precise results.
Here at Smile Central it is our use of laser dentistry technology that sets us apart. With the use of our virtually pain-free treatment, our advanced laser technology is able to treat your dental issues with far greater efficiency. Laser treatment is able to dramatically decrease the chair time required for treatments such as fillings and the removal of tooth decay.
Improved Patient Comfort
Without doubt, the greatest benefit of laser dentistry is the increased level of comfort our patients experience during treatment. Through laser dentistry, the requirement of pain medication post-dental procedure is significantly reduced as well as swelling and inflammation to surrounding tissue. We are also able to remove gum tissue without bleeding. The use of lasers for dental treatment is completely safe and highly effective; it really is the future of dental treatments. So, stop avoiding the dentist and discover the advantages of laser dentistry today.
Advantages of Laser Dentistry
Increased comfort during treatment
Reduced need for anaesthesia
Reduced bleeding
Short and comfortable healing process
Book An Appointment
Enjoy comfortable, minimally-invasive laser dentistry in Zillmere, Albany Creek. Contact us today for more information.
CONTACT US »

Laser Dentistry Aspley, Serving Zillmere, Albany Creek, Wavell Heights, Carseldine, Chermside, Bridgeman Downs, Geebung, Alderley QLD | (07) 3263 1310