Orthodontics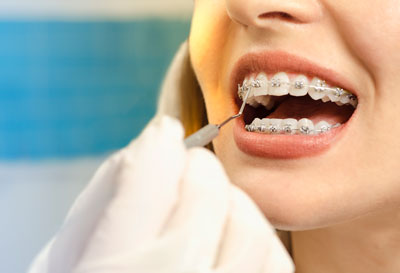 At Smile Central, our focus is creating beautiful smiles that will last a lifetime. For over 15 years, Dr Chris Lauf (Dentist) has been providing comprehensive orthodontic care to his patients, including both child and adult orthodontics. The team at Smile Central are highly experienced and always take the time to discuss treatment options available to come up with a plan that best suits your individual needs.
At Smile Central, we offer the following orthodontic treatments:
Early intervention appliances
Ceramic braces
Streamlined Care
Unlike many dental practices, at Smile Central all routine dentistry including orthodontics is performed under the one roof. Our orthodontic patients have the advantage of visiting our Oral Health Therapist for regular cleans and hygiene support before, during and after their treatment, as well as seeing our dentist for an exam after each clean!
Our Aspley dentist serves Zillmere, Albany Creek, Wavell Heights, Carseldine, Chermside and the surrounding suburbs.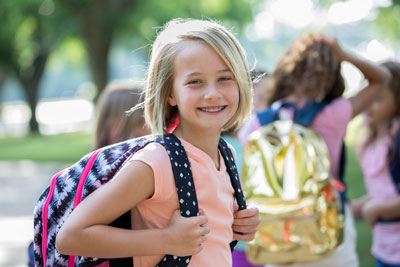 We provide a full range of orthodontic treatment options for children and teenagers. In addition to traditional braces, there are many early intervention dental appliances and strategies that we consider when assessing orthodontic needs in a developing mouth.
Crowded teeth, misaligned bites and mouth breathing are all common factors which affect facial development in children. Correcting these issues early in life can improve not only the appearance of a child's smile but more importantly the positioning of the teeth and jaws for better function, preventing other significant issues.
It is never too late to achieve your dream smile-and with modern technology, adult orthodontics has become more discreet than ever.
While many adults are attracted to orthodontics due to the cosmetic results, there are many other health benefits to having straight teeth to consider! Having an aligned smile makes day to day cleaning easier, improves gum health, balances chewing forces more evenly across all teeth, prevents uneven wearing down of front teeth and can even close spaces of missing or previously removed teeth. In many cases, people who require or desire adult orthodontics also have to consider other things relating to their teeth such as
Missing teeth
Gum disease
Broken down or worn teeth (due to misaligned bite)
Sleep breathing disorders (snoring, sleep apnoea, clenching and grinding)
We understand that adult orthodontics is an empowering process. Together with careful planning, we will work to comprehensively achieve your unique goals. The initial evaluation and consultation process is detailed in every way. We utilise 3D face scan imaging radiography (CBCT) to formulate, measure, predict and plan for the most favourable outcomes. It is important that you feel involved in this process and through one on one consultations, Dr Chris Lauf will walk you through exactly what to expect from your adult orthodontic treatment with the assistance of our modern technology.
Book An Appointment
Our orthodontic clients come throughout the Aspley area. Contact us today to discover how you can enjoy a straighter smile.
CONTACT US »

Orthodontics Aspley, Serving Zillmere, Albany Creek, Wavell Heights, Carseldine, Chermside, Bridgeman Downs, Geebung, Alderley QLD | (07) 3263 1310